Lock ID
Aub1
Patent
N/A
Maker
Aubin
Model/Mechanism
Pillar box lock
Keywords
"royal mail", mail, utility
In 1856 the Department of Science & Art in South Kensington designed a pillar box to standardise their appearance throughout the country. Fifteen of these were ordered, all of them having Chubb locks as provided in the first pillar box: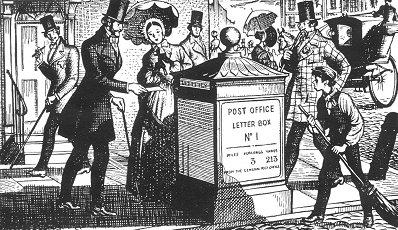 The box shows its distance from the General Post Office, in this case 3 Furlongs, 213 Yards. The majority of pillar boxes since then have been fitted with Chubb locks, but this below is a rare exception: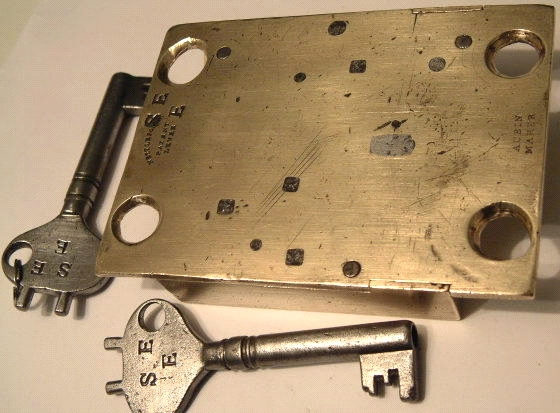 It is circa 1860s and has two of the original keys, being marked "Nettlefield Patent Lever. Aubin Maker". The lever patent incorporates an integrated spring instead of the comb spring that had normally been used by Chubb.
The internal front plate as shown below includes Aubin's name in its casting: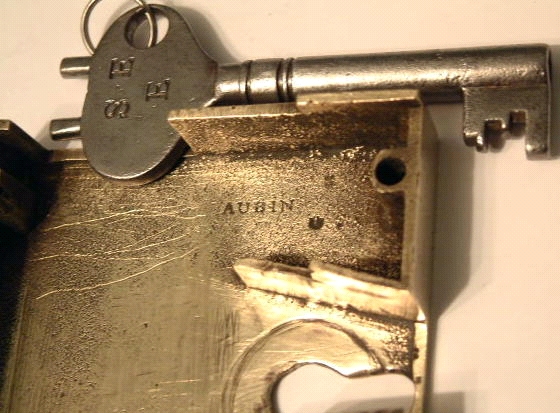 Here below is the internal mechanism of the lock showing the Nettlefold Patent levers: