Secretary

Tony Beck resides in Derby. Formerly the Company Property Manager of the Rolls-Royce Aero Engine Company he is now retired and amongst other things devotes time to collecting and writing his quarterly Lock Collector Journal. Principal collecting interests are the early English patented (or unpatented) locks, including those for safes, cabinets and padlocks.
Chairman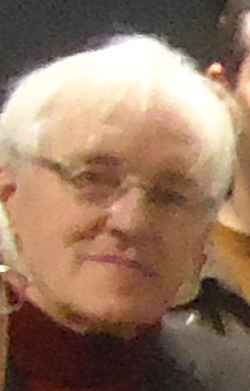 Our chairman David J. Key lives in Haworth, and with a surname to match the profession found the only job he ever wanted to do was to be a locksmith. Since 1956 he has been a working locksmith and served an old fashioned five year apprenticeship at C.H. Wood in Bradford. He started collecting almost as soon as he saw his first Chubb safe detector lock and has been collecting 19th and 20th century locks ever since. Having also worked for W & R Leggotts Lock makers and Security Lock and Safe Co., he has had a wide experience in the profession. He is a Fellow of The Master Locksmiths Association which he joined in 1973 and still retains membership after 40 years. David has a large collection of locks, having restored many to their original working mechanisms, and has hundreds of keys and safe plates. He now spends his retirement interested in patented locks and is still minus the few illusive ones. He also Lecturers on The History and Origins of Locks and Keys and has been in the Lock Collectors Association since 2007.
David looks forward to meeting any collectors wishing to join the Association.